Call Queues and Auto Attendants has now gone GA for Teams use.
This is a big thing, enabling the Teams users to be a part of the already created Call queues and Auto attendants for the customer.
An important prerequisite is that you have already gone through Interop and Upgrade configuration.
https://docs.microsoft.com/en-us/MicrosoftTeams/migration-interop-guidance-for-teams-with-skype
As users are used to in SFBO, the Teams users will be able to differentiate between incoming CC calls and direct calls, both visually in the toast, and through different ringtones.
The Toast: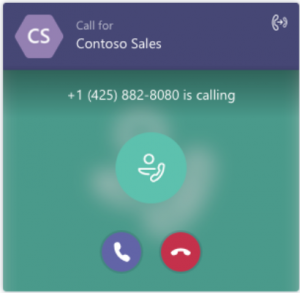 The settings: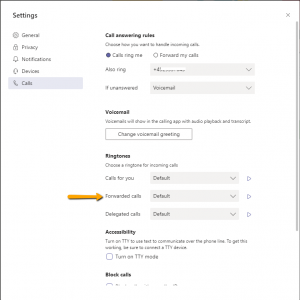 This is another important step for organisations that are considering or planning the move to Teams as their enterprise Voice platform.
However early tests are showing some delays in Call routing process… also on SFBO calls through Call Queues often lag 3-5 seconds before Toast arrives, but on Teams it seems worse, this will hopefully be adressed ASAP by MS
Go to the Techcommunity Blog for further details
https://techcommunity.microsoft.com/t5/Microsoft-Teams-Blog/Answer-Auto-Attendant-and-Call-Queue-calls-directly-from-Teams/ba-p/222382