Also known as Collaborative Calling.
For some time it has been possible to let the Call queue membership be managed by means of Teams Channels, its surprising to me how few organization actually use this feature.
Traditionally membership of Call queues is handled by IT – on request from Sales Management, Customer service etc etc. – But know where most organizations have adopted Teams in general, and are very proficient in managing Teams and channels themselfes – why not just plug a phoneline directly into those channels.
Its simple enough man 🙂
Example – Customer Service.
In my org i have a Service department, they have an existing team in which they coordinate sales efforts and store documents, for Call queue purpose we can either create a dedicated "Calls" channel, or simply use an existing channel – then the system will automatically create a "Calling" tab for you.
Important here is that its the teams themselfes that handle members for the Team and thus who can receive calls.
To manage this go to the Teams Admin Center – and find the Call Queue you wish to change from traditional member handling, to
So lets jump over to the TAC – Teams Admin Center and find the Queue you want to manage, and click "EDIT"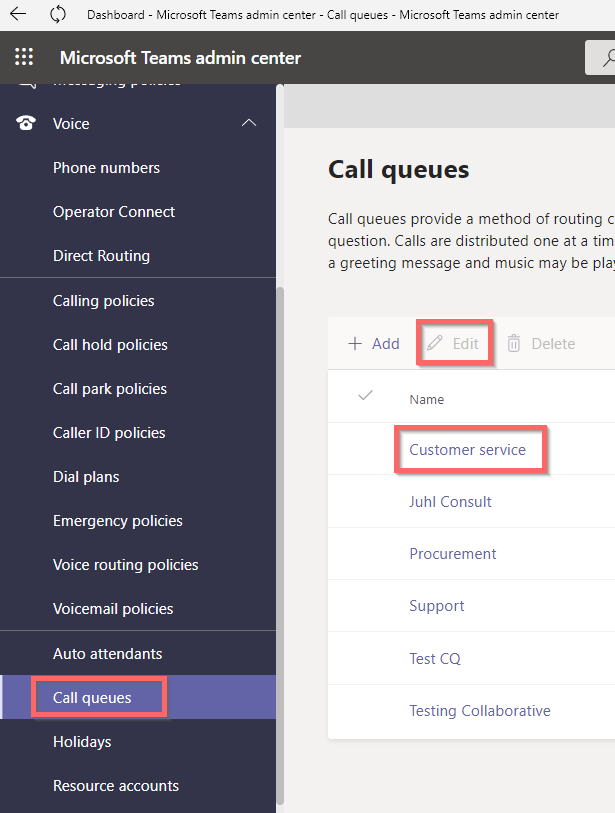 Once in the queue go to "Call answering" section, and click "Add a channel"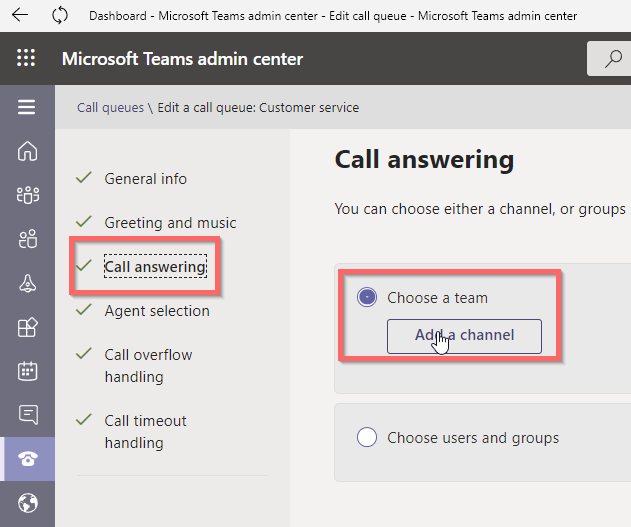 In the selction, you can search for any team – please note that Private channels are not supported.
Search out and select the channel you wish to use, in this example i choose the dedicasted "Calling" channel in my "Sales Team" to handle all calls going to the "Customer Service" call queue.
So the flow will be like this: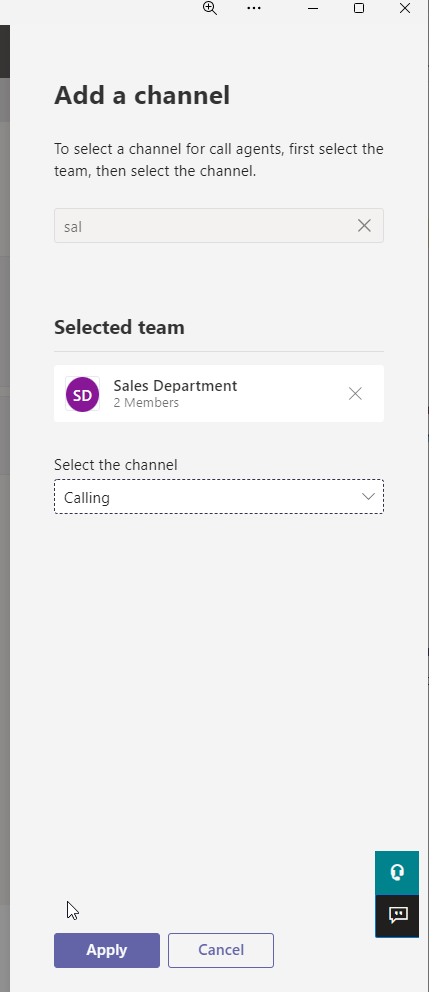 Now click apply and "Deploy"
From here you can head over to the client and see the "calling" tab appear in the channel (mine is called opkald – Danish)
Teams Client experience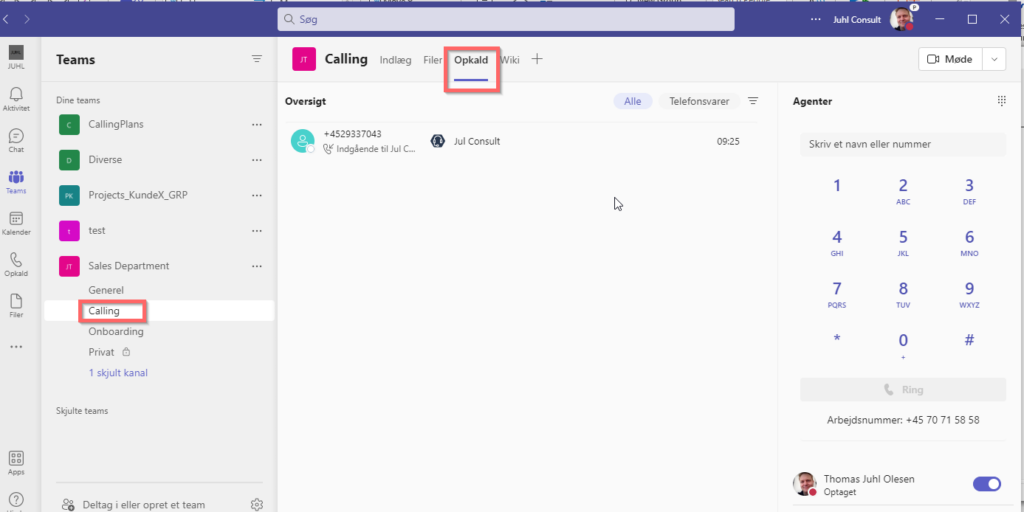 From here users can see incoming calls, previous calls and also place new outgoing calls, dialing out AS that Call Queue.
It is also here that the user themselfes chose to Opt in and out of the queue.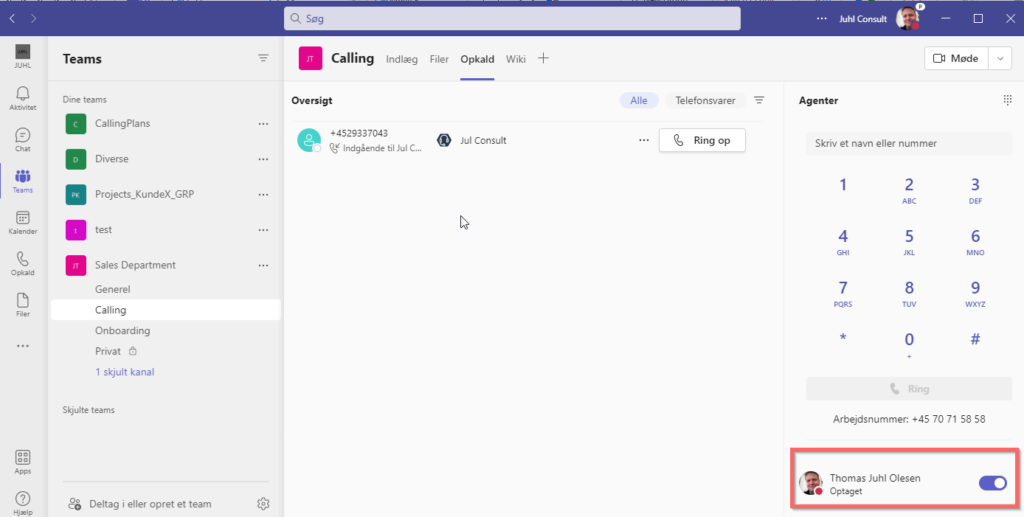 So go ahead and play around with this, if it fits your organization its a really cool feature, empowering the organization to manage their own queues.
Have a great day