Change is coming – if your organization is currently routing incoming calls in Auto Attendants to your Skype for Business endpoints, this will stop working by early February.
In preparation for the retirement of Skype for Business Online (announced in this blog post , Microsoft are changing the Teams auto attendant transfer experience for the users currently in Islands mode
I have previously blogged about the coexistance modes, and my recommendation has always been get out of Islands as soon as possible, its an Island, its ment to be a temporary stage.
As soon as possible when starting using teams get into Hybrid and set the correct coexistance mode – this will be a HUGE benefit for the enduser.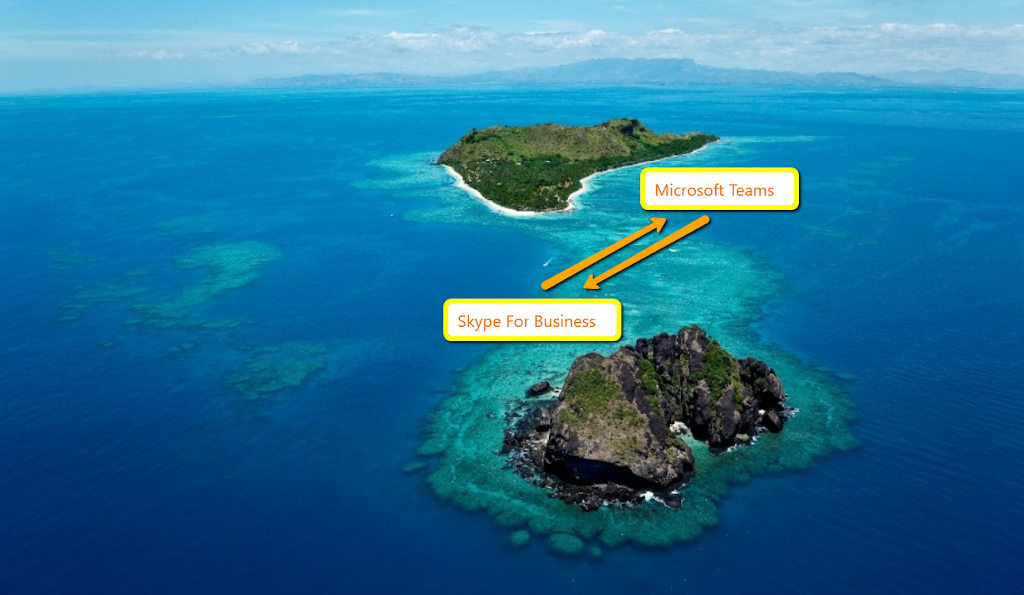 https://www.thomasjuhlolesen.dk/wp-admin/post.php?post=10&action=edit
Now what will happen i February.
Basically – if Today you receive calls routed via a Teams Auto attendant configured with a "Service Number" – meaning a MS provided number – AND the user is in Islands mode – Calls will start routing directly to the Teams client.
What to do ?
If you want to retain incoming calls in Skype for business online client – you will need to change the coexistance mode to either of these:
Skype for Business only
Skype for Business with Teams collaboration
Skype for Business with Teams collaboration and meetings
Great info on coexistance modes here:
https://docs.microsoft.com/da-dk/MicrosoftTeams/migration-interop-guidance-for-teams-with-skype
Please Note, this only affects calls routed to AA's with Service numbers. Transfers from Teams auto attendants configured with Direct Routing numbers to users configured with the coexistence mode of Islands will continue to route to the Teams client.