So recently the lists app showed up in my Teams client. This may seem as a small step for man, but i think Microsoft Lists could be a real gamechanger in terms of how we traditionally think about things like gathering info, storing documentation etc. Just how many has their PC's documented in a excel sheet stuck in an old file-server somewhere. OR how many gather info via email and do the hard work themself of putting it together
Many use Sharepoint lists already, and the new app is just an extension of the known possibilities , and adds access from everywhere in the 365 ecosystem.
Think of lists as a super simple lightweight database app that you can use to store, organize, collect and manage structured data – Hardware assests, track your yearly tasks in an IT department – examples are many.
So I would like to give a couple of examples on usages.
There are numerous great videos on Youtube showing "how its done" i will link to some of them and the bottom 🙂
Documentation of Assets
This a no brainer – all those traditional excel sheets containing, PC's – Devices – Software assets etc should really go into Lists instead adding modern features.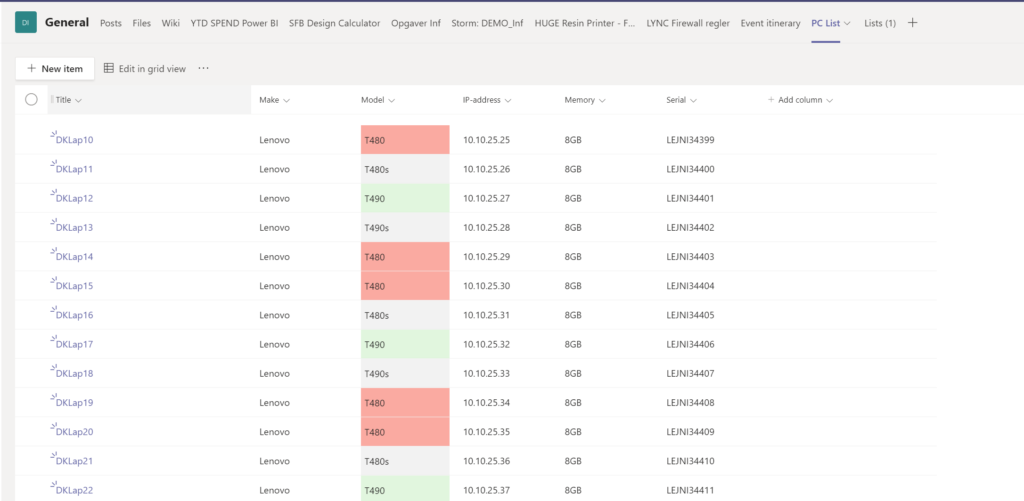 The Column formatting can help you categorize and organize the assets – and again the really great thing heres is that the data entry becomes so much easier, it can be done in a app on your phone, via forms or directly into the lists app in Teams – cool.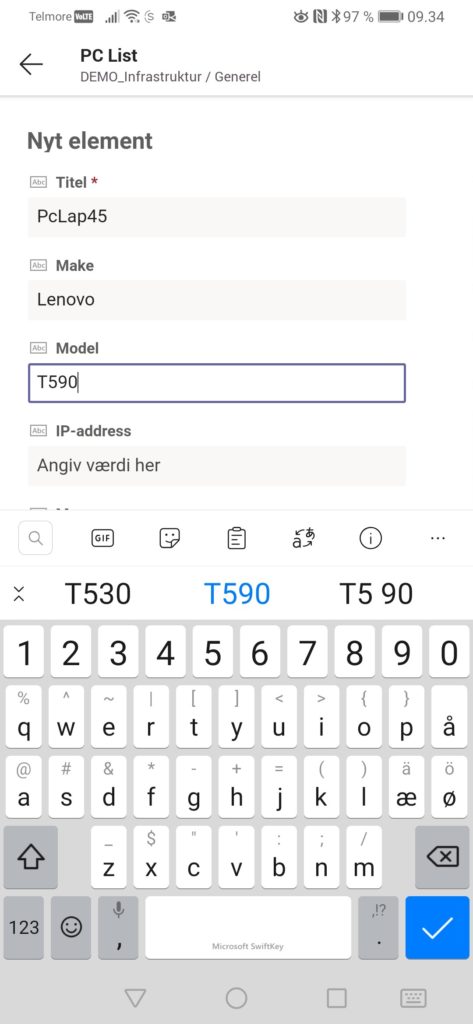 Tracking of Issues
With Issue tracking again the great thing here is that employees can add there Issues in many ways, if you take Power Automate into consideration, it could be by email, Teams, forms etc – it would be possible to build a custom helpdesk ticket system this way.
ToDo – Tasklists
Another thing Lists are great for is to act as group todo tracking system – here i added a format with Databars to show Percentage on completion.

Employee Onboarding
This is also a process that is usually handheld in many places, by adding a Lists you can add visibility and easy tracking on where are we in the process, did we order the flowers, was the laptop installed etc

Recruitment tracking
Also the process of tracking and securing the process around recruitment fits great into lists, this is also one of the many build-in templates that come preinstalled – so getting started is pretty painless.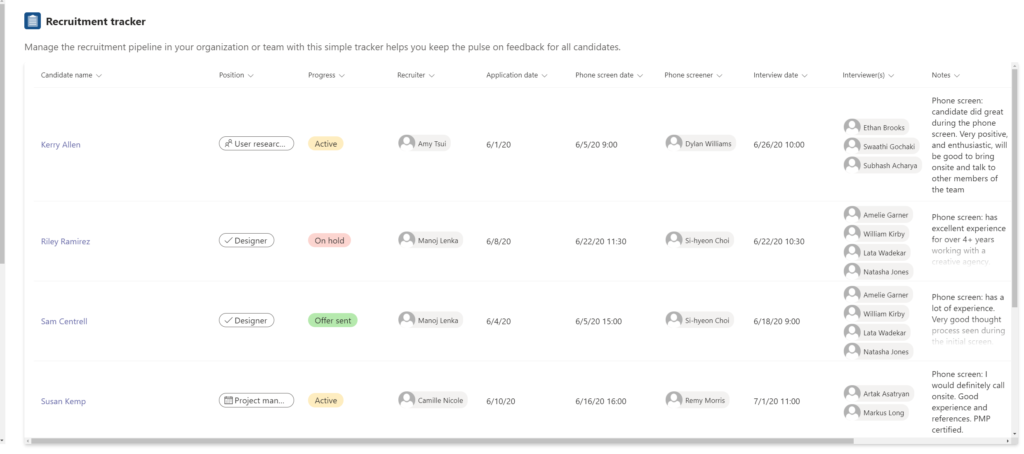 Automizing
I Hope this could serve as an appetizer on getting started with lists – when you have familiarized yourself with lists, do me a favor and checkout power automate – there you can really bring things to life.
LINKS:
All in all Lists adds a extremely useful feature as an app in Teams, time to learn more:
Here are some of the many great videos on this subject:
And finally a fulll webinar on the subject.
Happy Listing for all 🙂