Time flies – and this April of 2018 – all LYNC 2013 server and client version are end of Mainstream Support.
Ending mainstream support for a product means Microsoft will no longer be enhancing that product. What it does NOT mean is there will no longer be fixes for security and reliability issues. Microsoft will continue to issue bug fixes and patches for security and reliability issues.
See lifecycle site here:
https://support.microsoft.com/en-us/lifecycle/search?alpha=Microsoft%20Lync%202013
When mainstream support ends, this is what occurs:
· Microsoft no longer supplies non-security hotfixes unless you have an extended support agreement
· All warranty claims end
· Microsoft no long accepts requests for new features and design changes
When extended support ends, you can no longer count on any security patches or reliability patches.
Please note this also accounts for:
Exchange Server 2013 and Sharepoint server 2013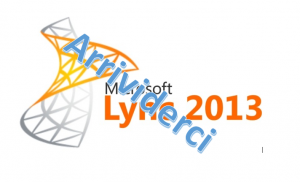 More info on this in the Lifecycle FAQ:
https://support.microsoft.com/en-us/help/17140/lifecycle-faq-general-policy-questions
What should you do ?
If you are in the progress of migrating to SKYPE for Business, you should continue.
If not you have several options, depending on your situation and business needs.
1. Side by side migration to the upcoming Skype for Business Server 2019 will be supported both from LYNC server 2013 and obviously SFB Server 2015.
2. You could still choose to inplace upgrade your servers to SKYPE for Business 2015
3. To stay in Mainstream support and at the same time upgrade OS on servers to 2016 – do a side by side migration to SFB 2015.
Happy SKYPE'ing