Sometimes you dont need or want to start a debate, you really just need to put the message OUT there.
One of the recent enhancements tom Teams is the ability to create announcement,s and also control the interaction level of the readers.
Go to "posts" and go to the Entry field for new post like normal, but press the "format" button

Now i have a full editor experience. – If i choose announcement in type i can insert a general Header for this announcement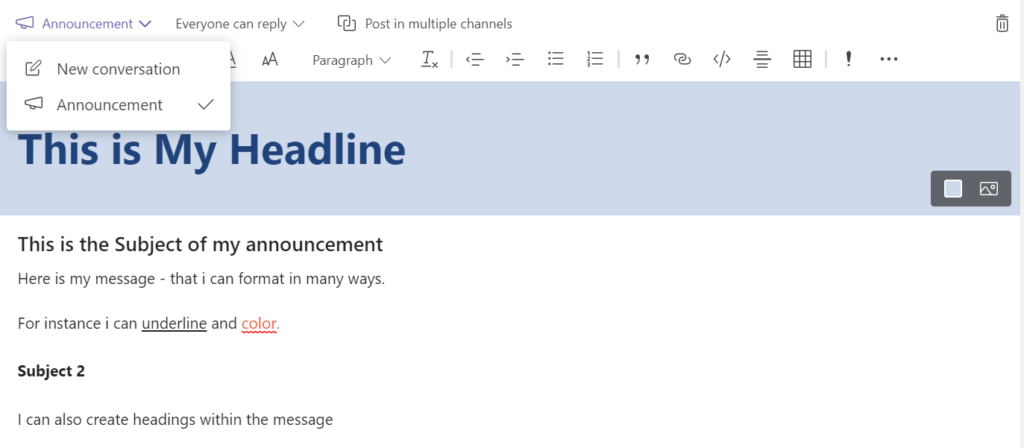 And from here i can also control the interaction level from readers.
By limiting replys to myself and approved moderators.

As you can see in my example i can also choose to cross post, multiple Channels across multiple Teams at once – pretty cool.
This is what the actual result looks like:
Simple, yet very powerfull.